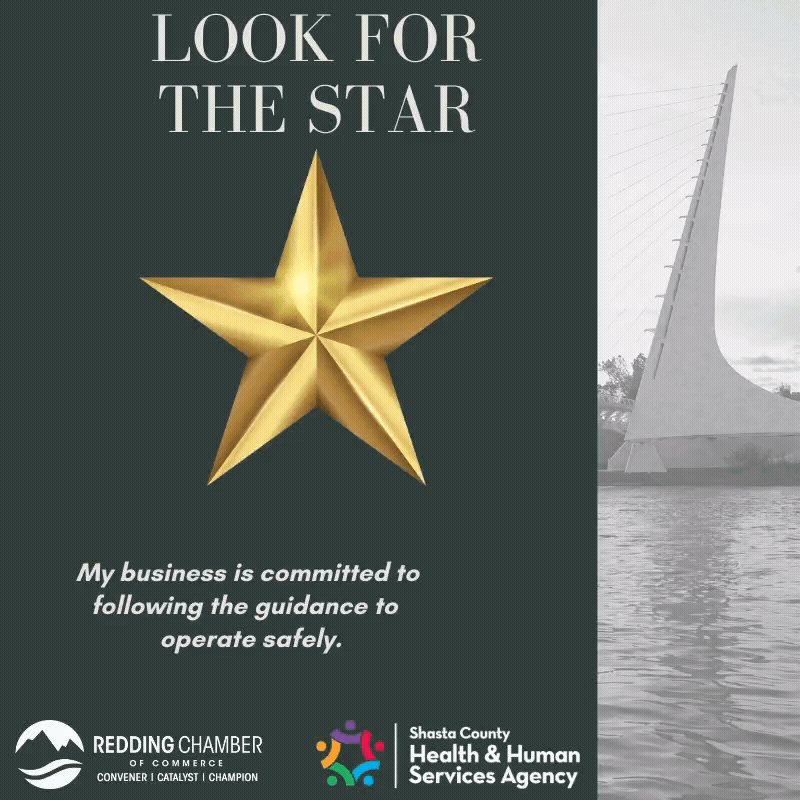 COVID-19 OFFICE UPDATE
Revised on 5/18/2020
Redding Dental Arts is currently open to all patients! The practice is actively monitoring the COVID-19 situation and following updated CDC, ADA, and CDA guidelines, as well as state and local health organization recommendations and guidelines.
UPDATE 5/18/2020 – Redding Dental Arts is currently open to all patients! The health and safety of our patients and staff are of utmost importance. As such, patients can expect the following safety measures:
A barrier at the front desk to prevent the exchange of breath and germs between patients and staff
Staff-wide practice of "scrubbing in," leaving all scrubs and clothing, including shoes, at the office to be washed on-site, preventing the spread of germs
Use of disposable gowns (when available) to maintain the safety of each individual patient
Continued use of Type 3 masks for safety, with an upgrade to N95 masks when possible
Use of face shields
Use of head and hair coverings where applicable
Hourly cleaning and disinfection of waiting areas
In-car patient temperature checks by protected staff members to prevent infected individuals from entering the premises
Patient use of rubber dams to prevent the spread of aerosols
We appreciate your support in implementing our new protocols. We look forward to seeing you again and welcoming you back to our dental family!
UPDATE 3/16/2020 – Following guidance from the California Dental Association, our office will be open for emergency dental care only. OUR OFFICE WILL BE CALLING ALL SCHEDULED PATIENTS IN THAT 14 DAY WINDOW TO RESCHEDULE. This will help provide more protective masks to our community health care providers, and to prevent the spread of COVID-19. We are happy to assist our community in any way we can.
https://www.cda.org/Home/News-and-Events/COVID-19-coronavirus-Updates
Patients who are over 65 have been encouraged by the state of California to stay home, and we will be happy to reschedule you if you feel it necessary. However, if you feel you would still like to make your appointment or you have a true dental emergency please contact our office and we will make sure to accommodate you.
Please do not arrive more than 10 minutes prior to your scheduled appointment time.
We ask that you do not bring family members with you to your appointment unless they are medically necessary. Any family or friends who are not medically necessary will be asked to remain outside the office.
Patients may check in at the front desk or by calling our front office. If you call to check in, we will notify you by phone that we are ready to see you. Patients will be directed to wash their hands and will then be seated immediately.
No magazines, reading material or toys will be provided at this time in our waiting area.
Patients will be screened according to the recommendations from the CDC which include:
Patient temperature will be taken at the time of your appointment.
Travel history for the past 14 days.
Symptom history for the past 14 days including symptoms of fever, cough, or shortness of breath.
If a patient has any of the above symptoms or history, they will be asked to reschedule at a different time, and may be directed to inform your personal care physician of your symptoms. Patients will only be seen in the event of a true dental emergency under the consultation of your doctor.
Our team has been trained in how to properly clean as to prevent infectious disease, and will continue to use those practices. We use medical-grade disinfectants and will be cleaning common areas, frequently throughout the day. We have dedicated team members for cleaning during the day. We have places for patients to wash hands and hand sanitizer in every operatory.
Patients who wish to reschedule may do so at any time before their scheduled appointment. No cancellation fees will apply to patients who wish to change appointments and do so before their scheduled appointment.
Our office will continue to monitor all CDC, state, and local guidelines and update our policies accordingly. We want to thank you for your cooperation and look forward to seeing you. We welcome you to contact our office if you have any questions at 530-222-0920.
– Dr. Travis Tucker
It's easy to schedule your next appointment with our online booking tool.
Don't have time to call our office? Not to worry! Our simple and convenient online booking tool allows you to book an appointment for yourself or a family member in just a few simple steps. Remove the hassle from scheduling and book your next appointment online today