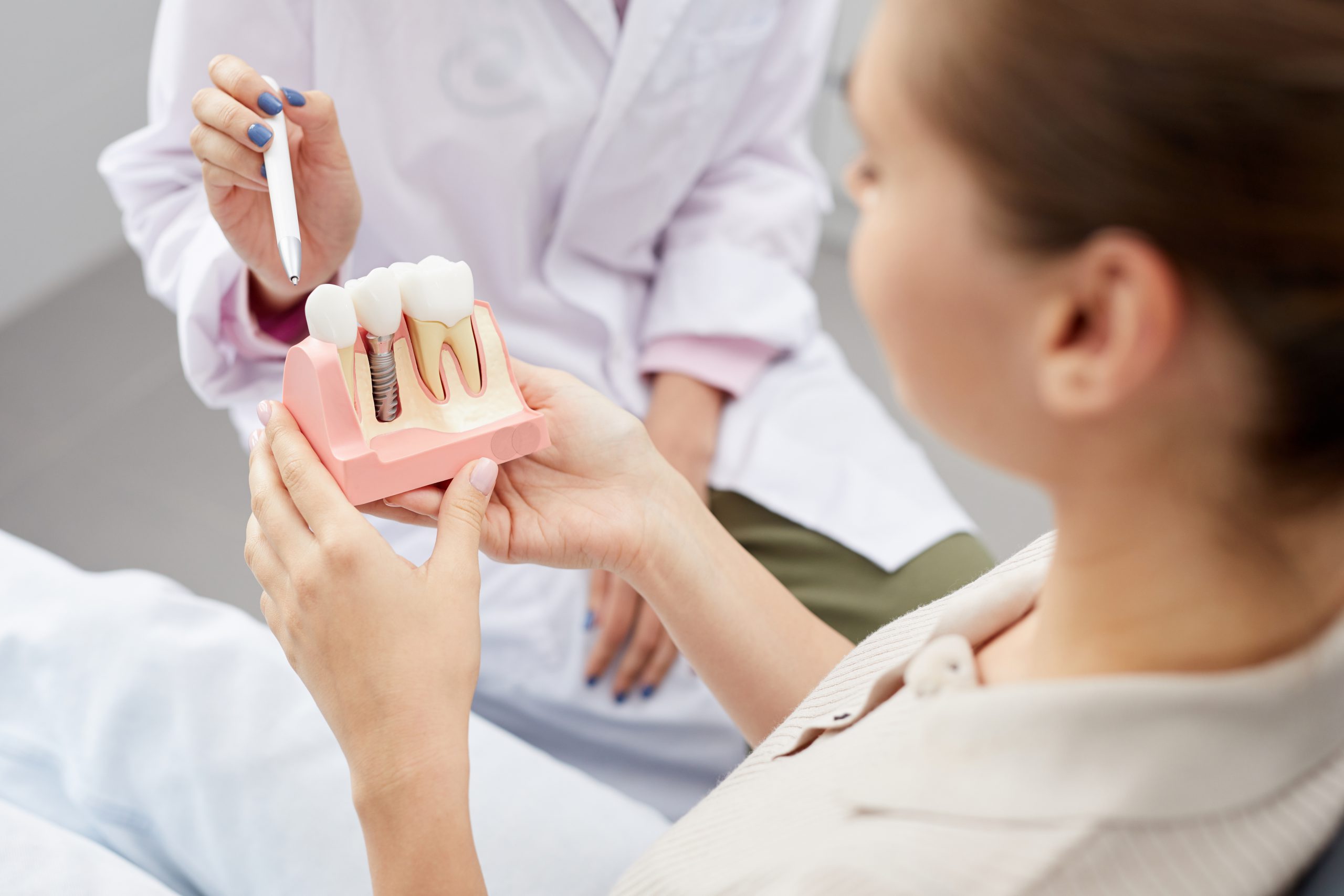 Whether you are missing one tooth or the majority of your teeth, dental implants are a wonderful option to restore your smile to its full vibrancy and functionality. Our restorative dentist Dr. Tucker and the Redding Dental Arts team are happy to offer dental implants, which act as permanent replacements for the roots of the missing teeth by being affixed to your jaw and allowing dentures to snap in place to function just like natural teeth. This method of replacement will give you confidence in your smile and the functionality that you desire.
No longer will you need to be shy about your smile or hesitant to eat dense or crunchy foods. What's more, implant treatment can avoid painful or costly problems in the future such as tissue or bone loss, or unwanted structural changes to your face.
Dentures or Implants?
Dental implants are an increasingly popular alternative to traditional removable dentures for several reasons:
Implants are permanent and nearly replicate missing natural teeth, as opposed to dentures which are removable and need to be resized as the shape of the face and mouth shift over time.
Implants are firmly anchored into the jawbone, allowing natural chewing and talking whereas dentures affect speech and tend to slip around.
Upkeep of implants is identical to that of normal teeth – brushing, flossing, using mouthwash and visiting the dentist regularly. Dentures require a more involved daily cleaning process.
Since dental implants have only recently begun gaining popularity, not every dentist is properly trained to perform the procedure. Dr. Tucker has received extensive training and education and is very experienced with placing dental implants.
If you'd like to learn how Redding Dental Arts can replace missing teeth and restore the beauty of your smile with restorative dentistry, call us today at (530) 222-0920.
Meet the Doctor
Dr. Travis Tucker is excited to practice and serve as a dentist for the Redding community.
Dr. Travis Tucker loves being a dentist, and using his skills to serve the Redding community. Dr. Tucker grew up in Redlands, California. He studied at the University of California, Irvine where he earned his Bachelor of Science degree in Biological Sciences with a minor in Spanish. He then went on to earn his D.M.D. at the University of Pennsylvania School of Dental Medicine with an honors in Community Oral Health. He practiced in rural Pennsylvania for several years until deciding to return to the west coast.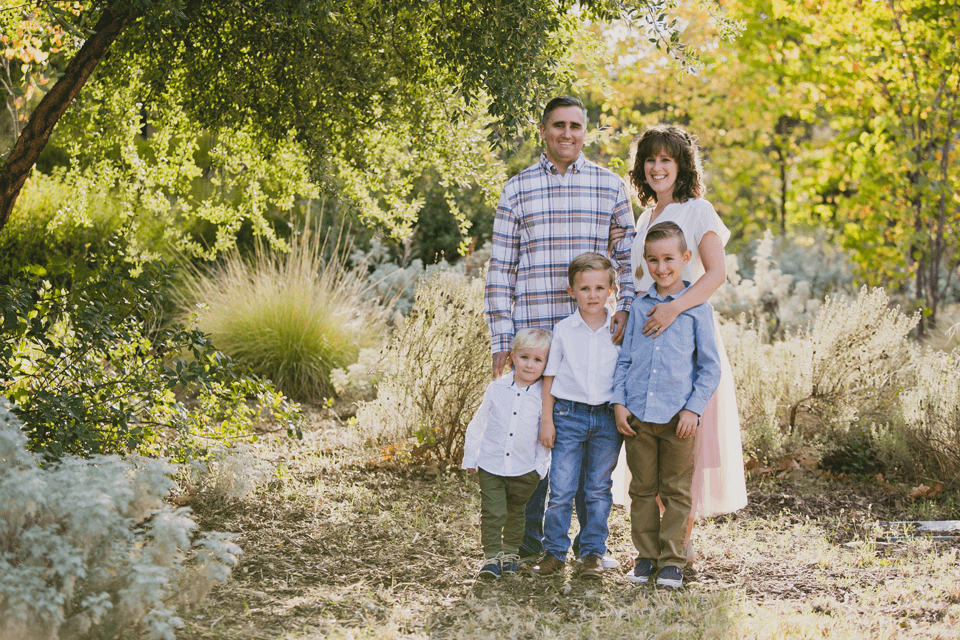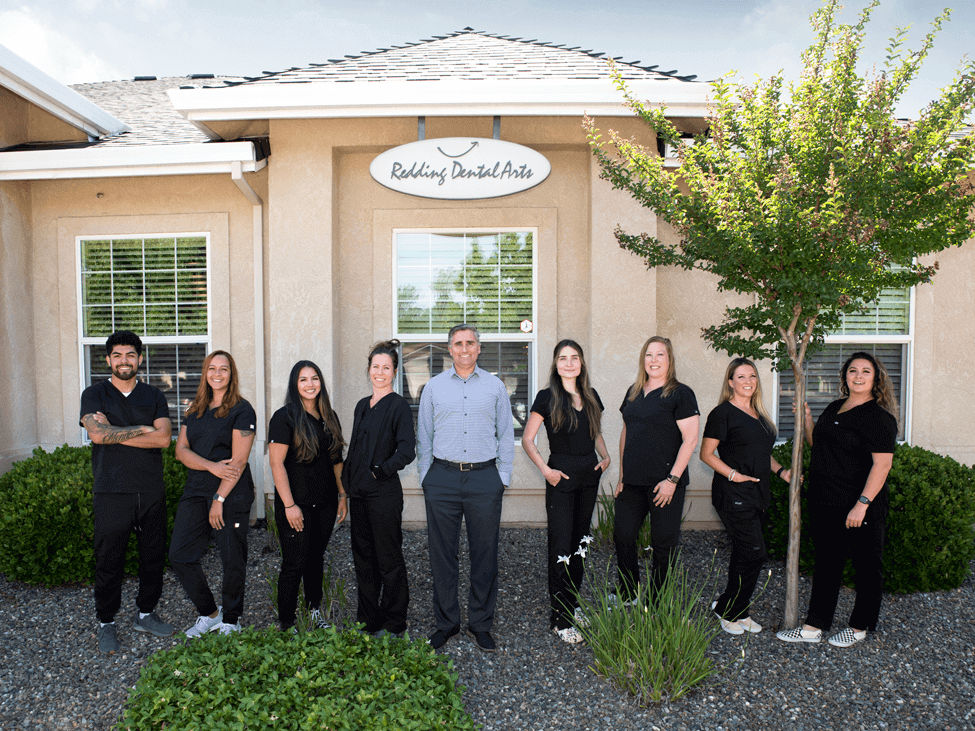 Becoming a Patient
We offer high-quality dental care for the whole family in Redding, California.
Whether you need a simple cleaning and exam or complex dental surgery, Dr. Tucker and the rest of our team at Redding Dental Arts are here for you and your family. At our office, we make dentistry as comfortable and stress-free as possible, and you'll love the results.
It's easy to schedule your next appointment with our online booking tool.
Don't have time to call our office? Not to worry! Our simple and convenient online booking tool allows you to book an appointment for yourself or a family member in just a few simple steps. Remove the hassle from scheduling and book your next appointment online today.