Missing teeth can not only impact your self-confidence, they can cause oral health issues like misalignment, bone loss, or even the loss of other teeth. Fortunately, Dr. Tucker and our team offer beautiful, functional complete and partial dentures to replace missing teeth.
What is it like getting dentures at Redding Dental Arts?
Our dentures are designed with attentiveness and care to ensure that they are a perfect fit for you, and we will review everything you need to know about their use, maintenance, and upkeep. We are also happy to serve as an ongoing resource for you, so never hesitate to contact us if you have questions or think you may need a refitting for your dentures.
Our Local Dentures Lab
We are proud to work closely with a local lab making our dentures. We take several steps to ensure that the denture you receive is as comfortable and attractive as possible. This not only allows for a speedier turnaround for a high-quality denture but also follows our pattern of supporting our local Redding businesses.
Overdentures
One of the best ways to replace missing teeth is getting overdentures. This highly effective yet little-known process can help you restore your smile's appearance and functionality so that you can feel confident showing it off once again. Overdentures are essentially a combination of dental implants and dentures. Learn more about overdentures.
If you'd like to learn how Redding Dental Arts can replace missing teeth and restore the beauty of your smile with restorative dentistry, call us today at (530) 222-0920 to schedule with our dentist.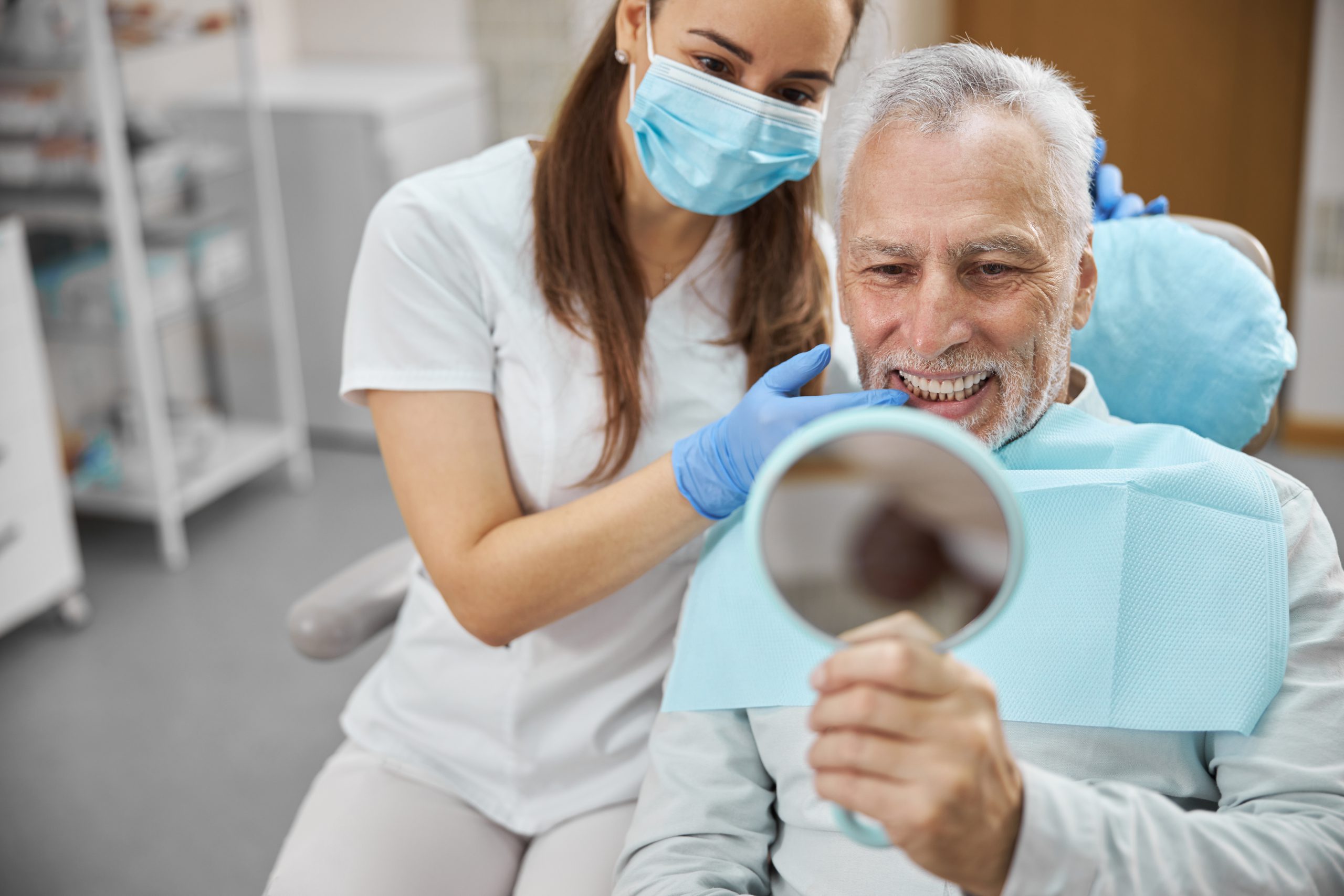 Meet the Doctor
Dr. Travis Tucker is excited to practice and serve as a dentist for the Redding community.
Dr. Travis Tucker loves being a dentist, and using his skills to serve the Redding community. Dr. Tucker grew up in Redlands, California. He studied at the University of California, Irvine where he earned his Bachelor of Science degree in Biological Sciences with a minor in Spanish. He then went on to earn his D.M.D. at the University of Pennsylvania School of Dental Medicine with an honors in Community Oral Health. He practiced in rural Pennsylvania for several years until deciding to return to the west coast.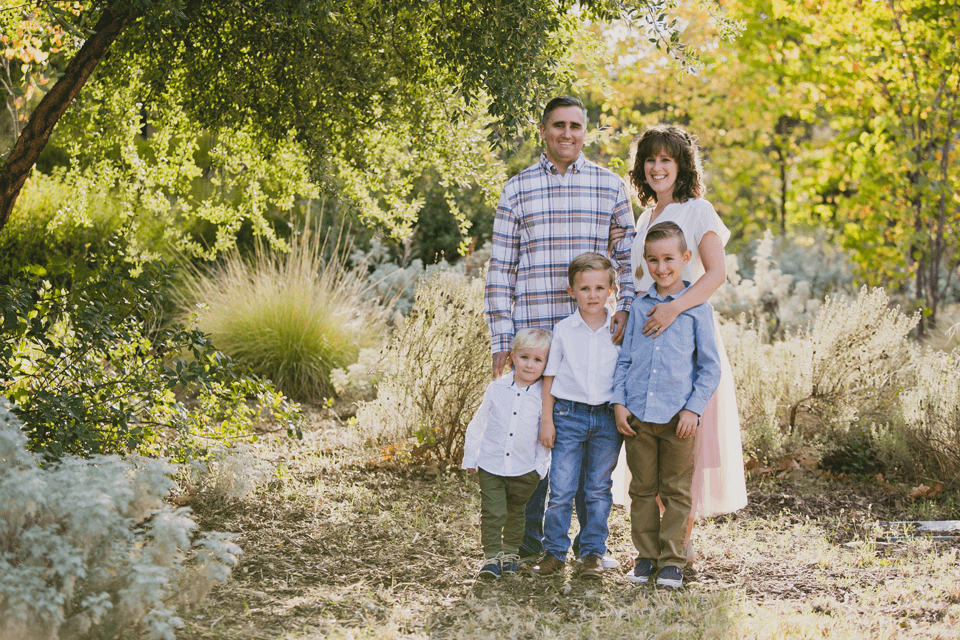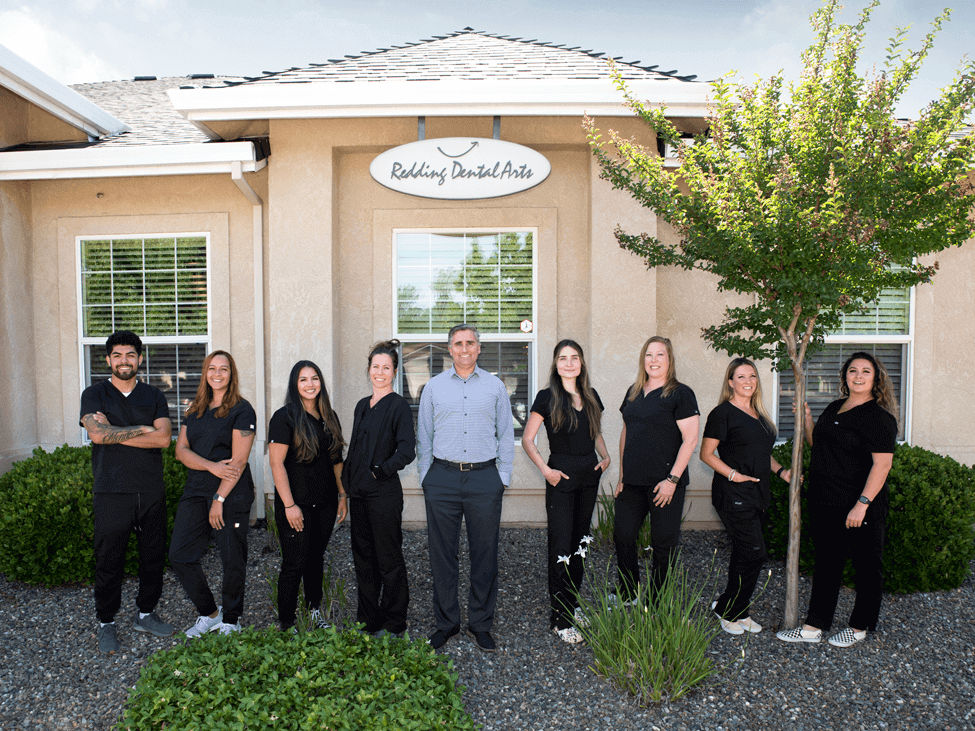 Becoming a Patient
We offer high-quality dental care for the whole family in Redding, California.
Whether you need a simple cleaning and exam or complex dental surgery, Dr. Tucker and the rest of our team at Redding Dental Arts are here for you and your family. At our office, we make dentistry as comfortable and stress-free as possible, and you'll love the results.
It's easy to schedule your next appointment with our online booking tool.
Don't have time to call our office? Not to worry! Our simple and convenient online booking tool allows you to book an appointment for yourself or a family member in just a few simple steps. Remove the hassle from scheduling and book your next appointment online today.