Teeth can become damaged or structurally compromised for many reasons. They can become chipped from an impact, cracked from biting a hard material or decayed from improper care. Whatever the case may be, these issues are often easily remedied with a dental crown. When a tooth becomes compromised, it is important to act fast – and few options are faster than a same-day crown!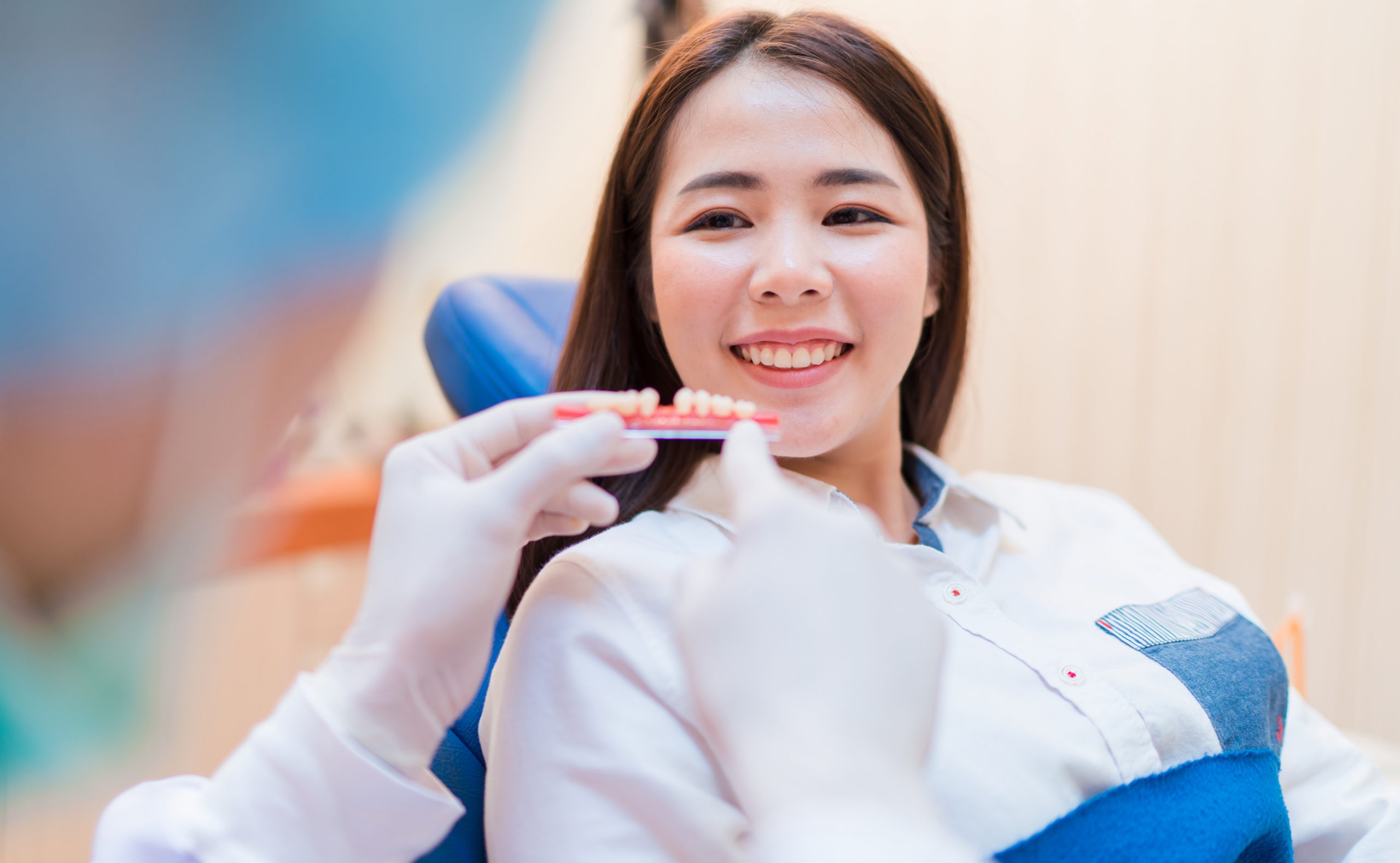 What is a same-day crown?
A dental crown is a protective covering or "cap" that is customized just for you. It is attached to the tooth to fix a damaged or affected area. It can restore the appearance of your tooth and prevent further damage or decay, preventing the need for more serious and involved procedures down the road. A same-day crown is a dental crown that is designed and produced for you on the same day of your appointment. Redding Dental Arts has the necessary skill and equipment to "mill" or craft the required materials into a crown that is customized perfectly to fit your affected tooth. With this equipment, Dr. Tucker can complete and cement your crown in just a few hours and a single appointment.
What is it like getting a same-day crown at Redding Dental Arts?
Our process for creating and applying same-day crowns is simple and straightforward. First, you will be seated and we will place topical anesthetic. You will be given shades to protect your eyes and make you as comfortable as possible. We also offer wireless headphones with the option to watch TV while we prepare the tooth. Sometimes, we have to build the tooth up or perform an additional treatment in preparation. We can generally complete these steps on the same day, depending on the condition of the tooth.
Once the tooth is prepared, we use a the Planmeca Emerald S scanner, which is one of the quickest and most accurate machines on the market, to scan the necessary teeth and take your bite. Once the scan is obtained, a quick design is needed, which is then followed by milling (this takes about 20-30 minutes). During this process, again, wireless headphones are provided along with the option to watch a show or listen to your favorite music or podcast. We then try in the tooth to make sure all surfaces are sealed and your teeth touch properly. Then, tooth needs to "bake" to harden the crown and bring out the appropriate white color of the tooth. This takes about 20 minutes total. More time can be spent relaxing with your choice of entertainment. We even provide bottled water or a blanket if necessary.
The final step is delivering the crown. We need to bond the crown to the underlying tooth. At this point, very little (if any) adjustment will be needed before the procedure is finished!
What are the advantages of same-day crowns?
Traditional lab based crowns usually take up to three weeks to be sent out, produced and returned for testing, which requires two separate appointments. We can get done within two hours and one appointment. Same-day crowns also improve the accuracy of the crown's fit. Traditional crowns can introduce imperfections at several stages of fabrication and insertion. Same-day crowns allow you to address the problem promptly, meaning you will not have to continue living with pain or discomfort. They also help prevent issues from worsening and requiring more unpleasant treatment options in the future.
If you'd like to learn more about our same-day crowns or wish schedule an appointment with Dr. Tucker, please call Redding Dental Arts today at (530) 222-0920.
Meet the Doctor
Dr. Travis Tucker is excited to practice and serve as a dentist for the Redding community.
Dr. Travis Tucker loves being a dentist, and using his skills to serve the Redding community. Dr. Tucker grew up in Redlands, California. He studied at the University of California, Irvine where he earned his Bachelor of Science degree in Biological Sciences with a minor in Spanish. He then went on to earn his D.M.D. at the University of Pennsylvania School of Dental Medicine with an honors in Community Oral Health. He practiced in rural Pennsylvania for several years until deciding to return to the west coast.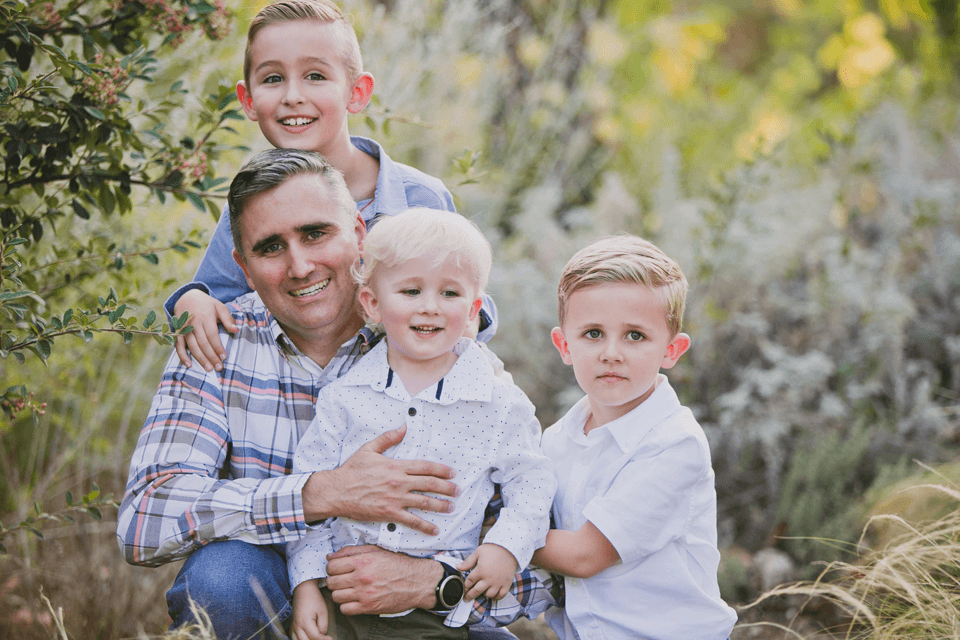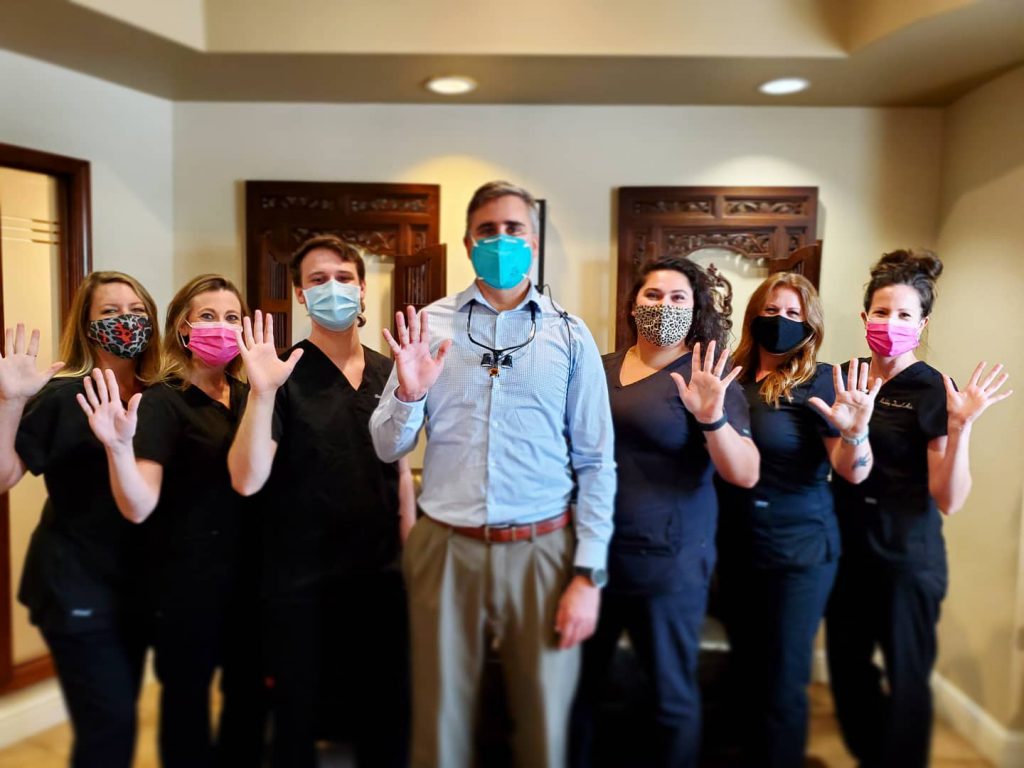 Becoming a Patient
We offer high-quality dental care for the whole family in Redding, California.
Whether you need a simple cleaning and exam or complex dental surgery, Dr. Tucker and the rest of our team at Redding Dental Arts are here for you and your family. At our office, we make dentistry as comfortable and stress-free as possible, and you'll love the results.
It's easy to schedule your next appointment with our online booking tool.
Don't have time to call our office? Not to worry! Our simple and convenient online booking tool allows you to book an appointment for yourself or a family member in just a few simple steps. Remove the hassle from scheduling and book your next appointment online today.